THE COLOSSEUM PROJECT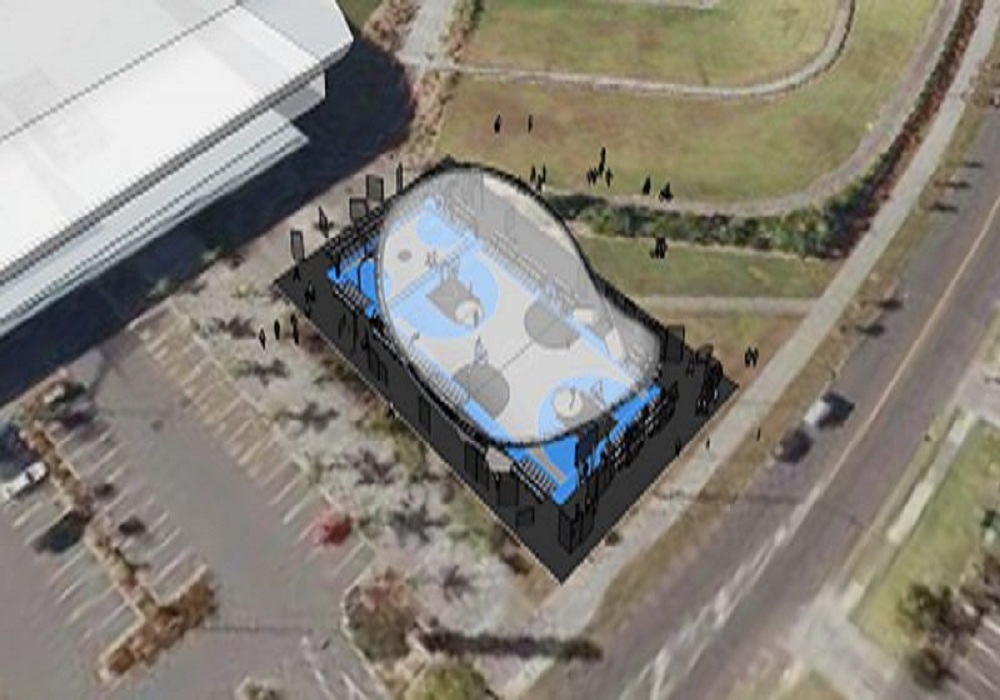 In 2016 the Foundation was gifted a large structure by David Mahoney and Family, included in this donation was the provision to disassemble and transport it to the Bruce Pulman Park with the support of Nigel from SAS in Takanini where the Colosseum will be built. The Land has been provided by the Bruce Pulman Park Trust.
There's a Better Way Foundation's Founder and CEO Glen Green has called this the Colosseum. It will be a meeting place to challenge each other on the Basketball court as well as a place to challenge each other to become the best we can be to our self's and others.
The goal of this project is to build a world class, covered, outdoor street Basketball arena in South Auckland.
Where Ballers from New York and around the world can compete against New Zealand's best and  ballers from all Communities can challenge each other.
The Colosseum will also be used for community development in teaching Basketball and promoting positive lifestyles focusing on fitness and personal development.
We will partner with schools and community's providing a platform to play Basketball not only on the streets of Auckland but competing on the World stage has we have done for the last five years.
Stage one Now Complete
The structure and land were donated, along with deconstruction and transportation to the Bruce Pulman park.
Stage two
The foundation of the Colosseum to be built and structure to be erected on site, complete with a new canopy and court foundations
Estimated cost 1 million.
Stage three
The Court playing surface, seats, score board, hoops, custom designed entrance, lighting, sound system, fence, completed.
Estimated Cost 1 million.
To partner with the There's a Better Way Foundation in helping complete this project please e-mail Glen Green at info.betterway@gmail.com or call on 021810095
We Thrive On Challenging Projects That Produce Bigger Rewards.